Japan Year in Spain and Spain Year in Japan by Dilek - Wednesday, January 16, 2013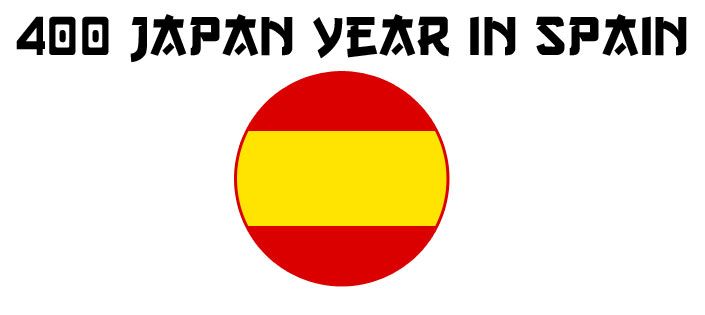 Spain is fashionable in Japan for its cuisine, wine and Iberian ham. The Spanish and Japanese governments agreed to celebrate and promote each country by declaring this year the Year of Japan in Spain and the Year of Spain in Japan.

The organization will mainly focus on three aspects: culture, economy and social dialogue. During this celebration, other cultural activities will take place in areas such as politics, economy, science and technology, tourism and education to promote mutual understanding between Japan and Spain and open new horizons in future bilateral relations. This will allow joint activities which will not only involve the governments of each country, but also regional executives, municipalities, cultural institutions and companies from several different sectors. The intention behind the event is to deepen the relations between the third and the twelfth largest economies in the world.

The event also commemorates a trade and cultural relationship that dates back to the first visit to Spain which is called Keicho Embassy . In 1613 Japan decided to send a delegation to Europe (Spain and Rome) to establish relations with Mexico and Japan. After crossing the Pacific and Atlantic Ocean, Samurai Hasekura Tsunenaga and Franciscan friar Luis Sotelo arrived in Spain in October 1614. They were received by King Philip III in 1615 and Hasekura was baptized in Madrid. Subsequently they moved and stayed in Coria del Río Seville for some time until their departure in 1620. Amabassador Keicho's visit was the first official event in bilateral relations between Spain and Japan, and it would later serve as a foundation for future relations between the two countries.

The Spanish language was first introduced to Japan by immigrants from Latin America and since then it has been a popular language to learn in Japan. There are almost 80.000 native speakers there, of which Peruvians make up the largest group. The number of Spanish people is 1,521 according to 2011 data from INE. There are 60.000 Japanese students enrolled in the Cervantes Institute to learn Spanish. When these students are added to the number of native speakers in Japan, the country reaches a total of 140.000 Spanish speakers. More than 240 universities offer programs in Spanish. Many Japanese people have taken an interest in learning Spanish as they find it easier and more attractive than other languages since the pronunciation of Spanish is very similar to Japanese. It being the second most used language also makes it an attractive language to learn. Japanese authorities will add Spanish as an optional foreign language for the National University Entrance Exam which will increase the level of Spanish taught in universities.
 
---
Keywords: Japan Year in Spain,Spain Year in Japan, study Spanish in Japan,Spanish culture,Seville,learn Spanish