Get a Hobby While Learning Spanish by Dilek - Wednesday, December 19, 2012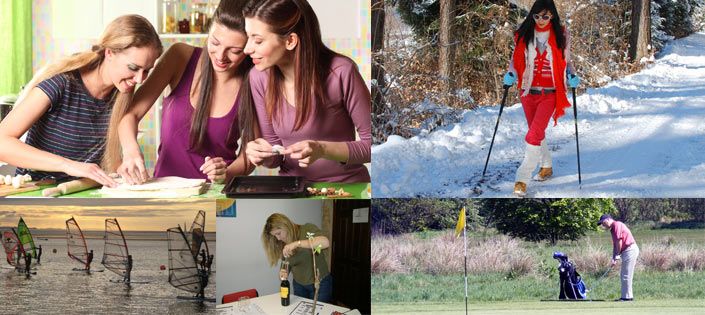 It is always exciting and a unique pleasure to learn a new language yet sometimes you need some fun during your education though. Learning Spanish cannot be more pleasant with the help of countless activities.
While you check the options for your Spanish course take a look at the combined programs that offer lessons of how to cook or how to play a musical instrument. The hobbies you can learn in Spain vary depending on your interests and what the city offers. For example, in Granada it will be a pity to miss skiing classes in Sierra Nevada the mountains in Andalusia which is also among the Man and the Biosphere Program acknowledged as a natural park. Another hobby or better to put this as a lifestyle you can learn is flamenco. It is the way of showing the Spanish passion without words using your body along with the melody of Spanish guitar. After a few lessons you can start to speak Spanish and show it with your dance as well. Although it seems a difficult sport to play, when you start you cannot let it go and that's the allure of golf. Marbella, with top-level golf courses attracts lots of golf players and lovers from all around the world as the weather in Andalusia is always available to play golf. For all levels and all the time you can receive golf lessons and learning Spanish into the bargain.
Spaniards are aware of the importance of healthy lifestyle so that there are many hiking trails in every part of Spain. Whether you choose to study in a big city like Madrid or Barcelona, getting away from the noise and see the natural beauties will take your breath away. Or what about going to an island, seeing the highest peak of Spain and a volcano? Then turn your direction to Atlantic Ocean, the destination is Tenerife. Mount Teide, where there is a National Park, is a good choice for climbing and hiking at all times with hot weather in Canary Islands. Cooking takes place a good deal in Spain considering the famous Spanish olive oil, wine and delicious tapas. What a wonderful opportunity to learn how to prepare tortilla (Spanish omelette), paella, sangria and other tapas which is also a great way to learn the language fast. You can turn your Spanish learning into fun just by choosing the suitable activity.
---
Keywords: learn Spanish,study in Spain,hobby,fun