10 Best Coastal Towns to study Spanish by Dilek - Wednesday, December 12, 2012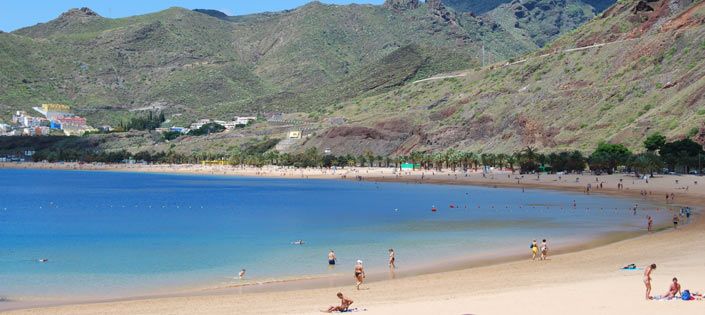 Do you want to learn Spanish while enjoying the nice weather, beautiful landscape where forests meet with the sea? If so check this list of popular cities in Spain to study Spanish.
Barcelona:  The home of sophistication and innovation. The art and intercultural relations are the keywords to describe this city. Not only be fascinated by the history and architecture, but also the beaches and city itself is enough to make you dazzled. Take your Spanish book and enjoy the view from Parc Güell.
Valencia: Fantastic weather and beaches more than 500kms long would make your head turn into this direction. The delicious typical food of Paella and important landmarks such as Oceanographic aquarium and the Science Museum are must see places. Don't ever miss the Fallas Festival in March as well.
Málaga: You can feel the hot Mediterranean climate and the scent of orange trees, be amazed by the mixture of Moorish and Spanish culture  when you wander around the streets between white houses.  No need to mention about the wonderful beaches.
Alicante: With its mild winter, sunny summer and tranquility is a perfect choice to learn Spanish. It also offers a lively city life owing to its young population and students of the university.
Cádiz: The rough waves hitting on the seawall resemble the struggles the city went through in the past. Once was one of the main harbors of Spain marine, Cadiz port still is an important stop for sea travelers and ships. Andalucía culture and the friendly atmosphere will embrace you.
Marbella: In the south of Spain, Marbella is another golden sand location of Costa del sol. Exclusive marina, top-level golf courses, wide roads along the palm trees make this city irresistible and enchanting.
Tenerife: The largest island of Canary isles. Famous for its gigantic crater called "El Teide" which is the highest peak in Spain. It is known as "the city of eternal spring" as the average temperature is around 27ºC. There are regular flights from other Spanish cities and also possible to visit other canary islands by ferry.
A Coruña: The city is an important port and industry center in Galicia where the climate is under control of Atlantic Ocean. Apart from that you can enjoy the dry and sunny weather during summer and it is an attraction for surf lovers.
San Sebastian: Bahia de la Concha" (Shell Bay) is a hidden gem located in the Basque Country on the coast of Biscay and very close to French border.  
Tarragona: Located in Catalonia by the Mediterranean sea, the city has a lot to see from Roman and Spanish culture, very close to Salou where there is PortAventura one of the largest theme park in Europe.
---
Keywords: learn Spanish,study Spanish,Barcelona, Valencia,