A Christmas Course from don Quijote by Robert - Wednesday, December 17, 2014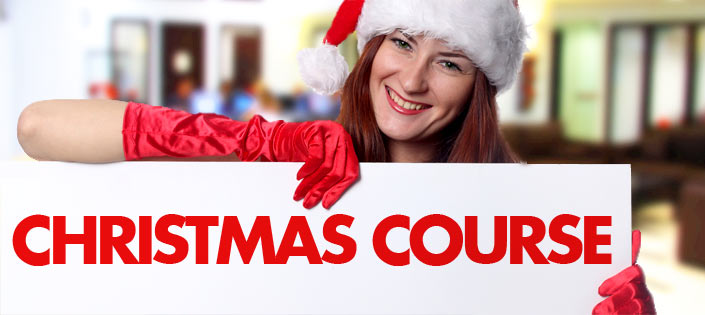 Christmas is right around the corner and don Quijote has an exciting course designed for anyone who wants to spend this holiday season a little differently.
With this course, you'll get to study Spanish in Spain while enjoying the country's most festive occasions: Nochebuena (Christmas Eve), Fin de año (New Year's Eve) and Reyes (King's Day); you'll be immersed in the language and deeply rooted Spanish traditions.
You can sign up for the course no matter what your Spanish level is. It includes 20 weekly Spanish courses plus activities.
The course takes place on the weeks of the 22th and the 29th of December and it gives you the option of spending either one or two weeks in Spain improving your Spanish, singing villancicos (Spanish Christmas carols), tasting delicious turrón, checking out spectacular Nativity Scene displays, and much more.
This program is available at don Quijote schools in Barcelona, Granada, Madrid, Salamanca, Tenerife, and Valencia. It's an exciting variety of destinations to choose from which are full of intriguing history, vibrant arts, and cultural heritage; all of them are ideal Spanish study environments. 
Español:
Se acercan, a velocidad de vértigo, las Navidades y en don Quijote, donde ya sabes que estamos siempre dándole vueltas a la cabeza para ofrecerte el curso que más te interese, tenemos diseñado algo para quienes desean pasar las Navidades de una manera diferente.
Estudiar español mientras se disfruta de las fiestas de Nochebuena, Navidad, Fin de año o Reyes, sumergiéndose completamente en las tradiciones más enraizadas de los españoles, es una opción que tienes que tener en cuenta.
No importa qué nivel de español tengas para disfrutar de esta posibilidad. don Quijote te propone realizar un Curso Intensivo de español, que como bien sabes consta de veinte clases de lengua por semana más cinco clases de cultura y de civilización española e hispanoamericana.
Este Programa de Navidad tiene lugar durante las semanas del 22 y del 29 de diciembre, y te permite quedarte una o dos semanas con nosotros, mejorando tu español, aprendiendo a disfrutar cantando villancicos con nosotros, conociendo mejor el origen y las recetas del turrón, disfrutando con los espectaculares belenes que se instalan en nuestras ciudades durante estas fechas...
Te esperamos en nuestras escuelas de Barcelona, Granada, Madrid, Salamanca, Tenerife o Valencia para que podamos pasar unas Navidades únicas, en ciudades llenas de historia y arte, con una oferta cultural y de entretenimiento que no te podrás creer y aprendiendo español en España.
---
Keywords: christmas in spain,spanish traditions,christmas holidays,spanish christmas,spanish courses,spanish,course,spanish schools