Canada offers 1000 visas for Spaniards by Dilek - Wednesday, February 13, 2013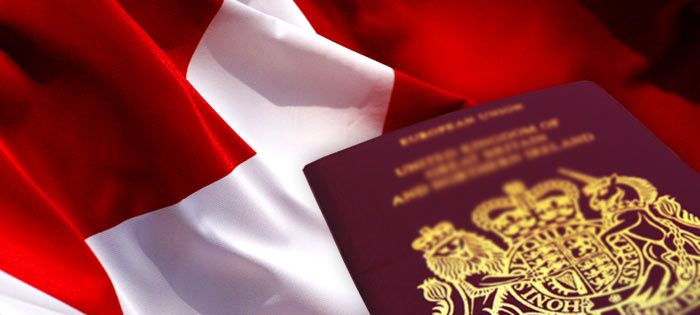 Canada has announced that the latest edition of the International Experience Canada program will provide 1000 visas for Spaniards. Those who have Spanish nationality and are between the ages of 18 and 35 can work in Canada for one year.

Canada is an attractive country to live in considering its low unemployment rate, friendly citizens and high living standards. This is a great offer for Spanish people to live and work in Canadian cities. Applicants not only get to improve their language skills (English and French) but they also receive unforgettable work experience.

The program is divided into the following catagories:

Working-Holiday (750 applicants accepted) is designed for young Spaniards who want to visit Canada and discover a new culture while being paid on a casual basis. It is also possible to choose to do volunteer work. You do not need to have a contract or be a student. The duration of the stay is 12 months.

Student Summer Work (10 applicants accepted) proposes that registered Spanish students spend their summer holidays in a resourceful way working on a casual basis and earning some money during their academic vacation. The applicant must be registered at a postsecondary educational institution or a training center in Spain. The duration is maximum 3 months.

Young Professionals (200 applicants accepted) is designed for Spanish citizens who want to improve their professional skills in a Canadian firm with a previously arranged contract which is valid for 12 months.

Internship (40 applicants accepted) is open to Spanish students who are registered at a post-secondary institution in Spain. Students can gain professional experience of up to 12 months in Canada as well as enjoy the culture.

It is also important to bear in mind that the salaries and the contracts in Canada are different than in Spain, and that interns receive minimum wage. Each region has its own regulations, yet interns generally make 7 to 8 euro per hour, which means that if you work 40 hours each week than you can earn 1200 euro per month.

 If you are considering applying for one of these opportunities in Canada, make sure you have 1870 euro when you go, as you'll need to have medical insurance during your stay and your expenses will be a little more in the beginning (you'll spend less once you get settled). The registration fee is 112 euro. Spanish citizens can apply for this program twice and each time they must apply for a different category. The application is to be completed online and applicants are legally required to provide all the information requested or their entry into Canada may be denied or they may not be allowed to travel.
---
Keywords: work in Canada, study in Canada,Spanish students,internship