Study abroad to prepare for Uni by Freddie Savundra - Thursday, August 15, 2013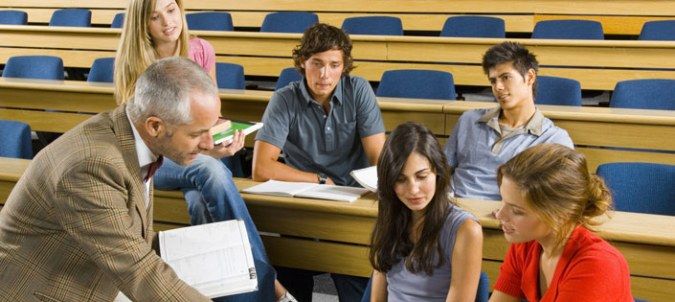 Study Abroad
Whether you're busy planning your third year abroad or trying to get a place at Uni, that sense of what if is always going to be sitting on your shoulder. So many universities to apply for, so many degrees to choose from, and all the possibilities for your third year abroad, it literally gets too much sometimes.
I remember sitting in front of a computer for hours pouring through which university I could and should apply for, which were unrealistic or not suitable, and how I could best prepare myself for that first week of semester 1. I had that same moment recently in my second year at Uni, sitting down and suddenly realizing that after my year abroad I'll only have 9 months of tuition and examinations left.
People always talk about how university is the best experience of your life, and not one to miss out on, but at the end of the day it will all come down to that piece of paper that will dictate the rest of your life. So whether you're ERASMUS bound or waiting for your results to get in, here is my guide for dealing with the two most important stages of your degree, and how to make sure you get that top mark that employers nowadays will be looking for:
Prepare for university
Preparing before university starts is worth its weight in gold, especially for a language degree. Yeah first year is about having fun, but second year is right around the corner and the time will fly. So the more you do before, the less you have to do there. I remember how my classmates were really struggling after the first few weeks, mainly because they did absolutely sod all work while they were there. That must have been hard enough for those studying an ab initio language alongside it.
How I spent those three months before Uni was the best decision I ever made. I wanted to combine having fun with preparing myself. So I had a look at doing a language course somewhere out in Spain, somewhere with sun, sea and a beach. Learning was not only fun, but I made a lot of good friends, went out every night and just about made it to school every day. This was by far the best decision I have ever made, and by the time I got to Uni, I was more than prepared for semester 1 if not a lot of semester 2 work!
Third year abroad
Play your cards right and you will have 15 months to spend on your year abroad. That's what a lot of people do, get out there early in the summer and do something productive. Universities say you have the choice between studying and working, but there is no reason you can't do both. Start early and take advantage of your last opportunity to immerse yourself in a new culture. Visit South America, journey round Spain, but do something useful. The problem I found with universities and Erasmus exchanges abroad are:
The tuition may not be that great and slightly boring
You will be wasting your time studying something you don't want to if your not careful
I had the choice to study at a few universities in Spain, but the ones I looked at just seemed ridiculously boring. Travel and tourism, history of art, and international relations just aren't my cup of tea. If I was going to be doing something at university it would be something I would enjoy. So I thought long and hard and decided the best way to get my Spanish fluent, and in a position to get a great degree, was to do a 3 month part time Spanish course while studying a few math and finance modules at university.
I found that it is something well worth doing. Not only is my Spanish progressing with top quality teachers and resources, but I am also studying something I enjoy. A few people decided to scrap university and do a full time 2 or 3 month Spanish course, with a placement after, and seem to be having a great time. Private schools offering language courses are also more than helpful with regards to ERASMUS year abroad requirements and supplying the documentation and credits needed to satisfy universities.  It may cost a little more, but at the end of the day that little bit extra might be the difference between a good decree and a great degree.
---
Keywords: study abroad,university preparation,year abroad,study spanish in spain,prepare for university