How to write a CV in Spanish by Freddie Savundra - Thursday, August 29, 2013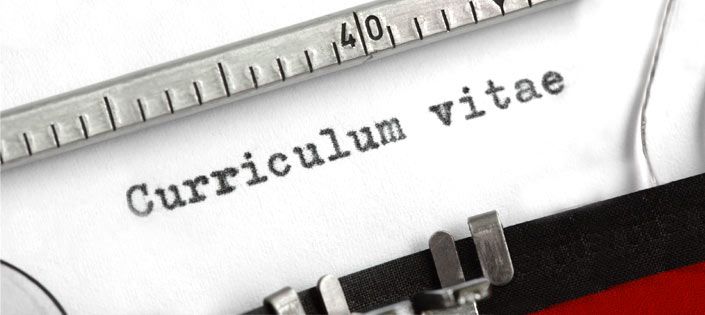 Applying for a job in Spain
With the job market the way it is the next stage of your life might come down to a single piece of paper. A CV is all that stands between you and an interview for a job position, but how to write one varies from country to country. It might be completely obvious but make sure that
a) You're writing in the right language
b) You're writing in the right structure
Style, format, and content vary significantly when it comes to applying for a job in Spain. I remember having to completely rewrite my CV because essentially it would be useless once I got over the channel. There are a few templates running round the internet but roughly speaking they are pretty similar. Here is my guide/ template on how to write a Spanish CV:
Spanish CV Template
Nombre:                                                                                                                  INSERT A PHOTO  
Nacionalidad:
Lugar y fecha de nacimiento:
Dirección:
Teléfonos de contacto (make sure you list the area code for your phone number):                                                    
E-Mail:
_______________________________________________________________________________________________
FORMACIÓN ACADEMICA
LIST HERE ALL ACADEMIC INSTITUTIONS YOU ATTENDED, FOR EXAMPLE IN THE UK THIS WOULD BE GCSE, A LEVEL RESULTS AND COLLEGE ATTENDED
FORMACIÓN COMPLEMENTARIA
LIST ANY ADDITIONAL RELEVANT COURSES YOU ATTENDED ETC
EXPERIENCIA PROFESIONAL
THIS IS WHERE YOU LIST YOUR EMPLOYMENT HISTORY. LIST THIS FROM MOST RECENT TO LAST IN THE FORM (DATE, POSITION, NAME OF COMPANY, COUNTRY, CITY, RESPONSIBILITIES INCLUDED…)
IDIOMAS
LI

 

 

ST ANY LANGUAGES YOU SPEAK AND YOUR PROFIENCY



 
INFORMÁTICA
LIST YOUR PROFIENCY WITH COMPUTERS.
OTROS DATOS DE INTERÉS
THIS IS WHERE YOU SHOULD PUT YOU HAVE A DRIVING LICENCE, WILLING TO TRAVEL, HAVE A CAR, OR FAMILY IN THE AREA. ALL RELEVANT INFORMATION THAT MIGHT HELP YOU SECURE THE JOB.
Remember:
A CV SHOULD NEVER BE LONGER THAN TWO SIDES. AN EMPLOYER WILL HAVE ONE LOOK AND ON AVERAGE SPENDS 30 SECONDS ON A CV. MAKE SURE YOU SELL YOURSELF IN THAT TIME.

MAKE SURE THE INFORMATION YOU INCLUDE IS RELEVANT TO THE JOB

MAKE SURE YOU ATTACH A COVER LETTER

MAKE SURE SOMEONE HAS HAD A LOOK AT YOUR CV BEFORE YOU SEND IT OUT. THEY MAY SPOT MISTAKES THAT MAY NOT HAVE NOTICED. YOU CANNOT AFFORD ANY MISTAKES

LAST BUT NOT LEAST KEEP YOUR PHONE SWITCHED ON!
---
Keywords: cv template,how to write a cv,spanish jobs,spanish work,jobs in spain,hispanic jobs,work and travel