A Gap Year in Spain by Freddie Savundra - Wednesday, July 17, 2013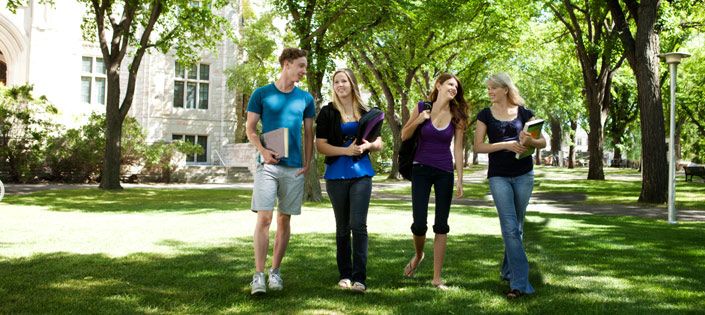 Didn't get the grades you need to get into university/college? Changed your mind or looking to have a year away from home? Why not take a Gap year? Without a doubt it is one of the best experiences you can ever have.
A Gap Year in Spain
Truth be told you learn more in that year alone than you might in the 3 or 4 at university/college, but where to start? This might be the last opportunity you ever have to travel abroad, after university/college you might be tied down to a job, or even a family. A GAP year in Spain is the best way to learn or build on your Spanish and do something that most students will miss out on:
Study in Spain
With 400 million people who speak the language, no wonder it really opens up a lot of opportunities. Second behind Mandarin, it is the world's most spoken language. It's perfectly possible to visit countries like Spain, Mexico and even Puerto Rico without speaking a word of Spanish, but the truth is it is a lot more fun especially if you want to engage with the locals. I would really recommend learning Spanish out there, there's nothing quite like learning when immersed in a culture, it might be your only chance to do so. When you look back and people ask you what you did on your GAP year, "I learnt the second most spoken language in the world" is a pretty good way to answer!
Travel in Spain
From the sights of Santiago de Compostela, to the historic quarter of Cordoba, or the City of Arts and Sciences that is Valencia, there is so much to do in Spain. Why not go skiing in Granada's Sierra Nevada, sun bathe on the Costa del Sol, and check out some of the finest culinary skills that Europe has to offer. Depending on what you are looking for, plan your trip around it and see where you end up. Why not pick up a Euro rail ticket and travel round Spain? Don't be afraid to travel alone, you will definitely learn so much more and meet people while you are out there! If you are feeling adventurous you can always combine the two, travel around and do a couple Spanish courses!
Work in Spain
Working in Spain is definitely a more affordable way to see Spain, but it might require a lot more research. Some online companies can put you in on a low pay job working in hotels all around Spain, which provide you with food and accommodation and just enough to live on. Or if you are feeling brave it might be worth moving out to Spain for a couple weeks and going on a mad job hunt, tutoring English or whatnot, anything to pay the bills. Just remember work might be quite hard to find!
Au Pair in Spain
There are so many websites and ways to find an au pair to live with, especially in the summer. Not a bad way to pick up a bit of Spanish and earn a bit of money while you do it! Ask anyone who has done it and I'm sure they would recommend it!
That just about sums it up, if you have any ideas that I missed out on please leave a comment below.
---
Keywords: study abroad,gap year,travel spain,study in spain,study abroad in spain,working in spain